Published 6 months ago
Retail Cash Payments
If you're reading this, you've heard the exciting news! We've added a new, more convenient, and safer way for you to pay your Lakeland Electric bill with cash. In place of the outdoor kiosks, we have implemented an EZ-Pay Retail Cash Payment option for our customers to pay their Lakeland Electric and the City of Lakeland bills at places they already shop every day for groceries, prescriptions, gas, and more!
We know—you're just excited as we are! But we bet you have a few questions, too. This blog breaks down our new program question by question so you can enjoy all the benefits!
Why did we make this change?
This one is easy: convenience. For our customers paying in cash, we wanted a program that would fit into their daily activities and not require an extra step in the day. By launching the retail cash program, you can now pay your bill where you're already shopping every day.
What are the other benefits of the program?
In addition to convenience, this program also allows our customers who may have an alternative schedule or work an evening shift to stay safe and feel secure while paying during evening and nighttime hours. Not to mention that paying inside keeps our customers out of the Florida weather!
What retailers can I pay my bill at?
There are a number of places you can easily pay your bill! Take a look at the list below:
These retailers are located all throughout the United States, making it easy for snowbirds, travelers, and others to pay their bill on the go anywhere in the United States. For those in Lakeland and the surrounding areas, you'll be able to utilize Speedway, Walmart, 7-Eleven, Dollar General, CVS, Walgreens, TravelCenters of America, and Pilot for your cash payment!
Where do I go to pay my bill at the retail locations?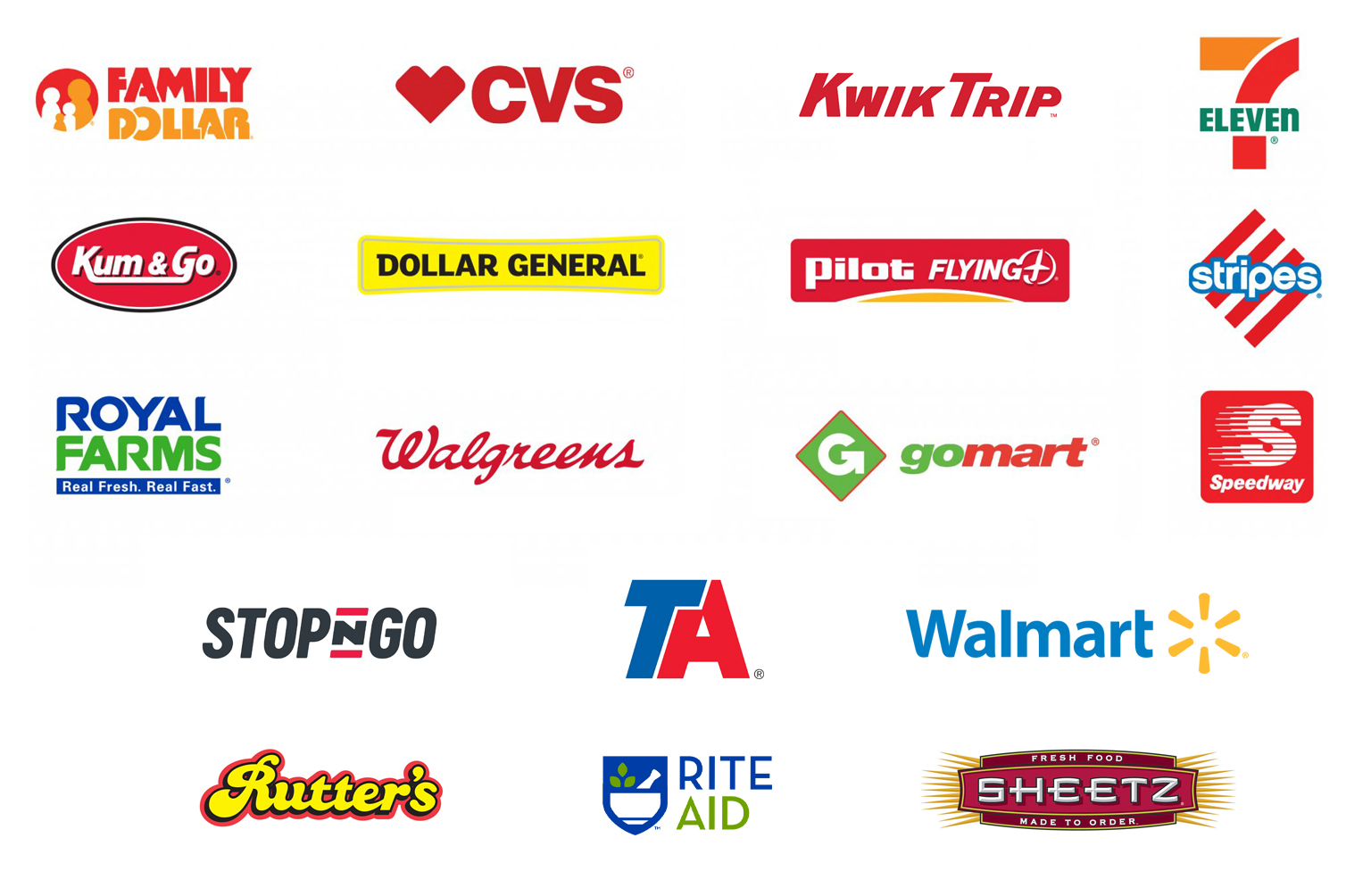 When you arrive at a participating retailer, the store associate will be able to assist you in paying your bill at the customer service or checkout counter!
Do I need a print or digital bill to pay in person?
Both your digital bill, available at LakelandElectric.com, and your print bill will have a barcode available for retailers to scan in order to access your information and pay your bill. Be sure to have either your digital or print bill with you—the store associate will not be able to look up your information without it!
Where is the barcode to pay my bill located?
Your barcode will be located on the first page of your bill underneath your bill summary!
Can I pay with other payment methods in person?
Our EZ-Pay Cash Retail Payment option only accepts cash payments. However, there are 7 other ways for you to pay your Lakeland Electric bill. You can click here to discover all of the easy, convenient ways to check one more "to-do" off your list!
Is there a fee associated with the EZ-Pay Retail Cash Program?
For the first 6 months, you can visit any of our participating retailers to pay your bill with cash for no extra fee! After the first 6 months, there will be a $1.50 fee per payment.
Want to learn more about our EZ-Pay Retail Cash Payment program? Click here* (hyperlink to landing page) to learn more!